AUTO ELECTRICAL
Our team at Norm Beatty's Auto Electrical Services are specialists in all types of auto electrical repairs. Whether it's replacing or repairing an alternator, starter motor, fuel pump or battery, we can look after your auto electrical needs. We're also adept at all complex wiring issues or faults your vehicle may be having. We have invested heavily in the latest diagnostic tools & equipment so that we can carry out repairs & diagnostics to you vehicle's complicated & intricate electronic systems. We can test, diagnose and repair your vehicles airbag systems (SRS), anti-lock brakes (ABS), traction control, climate control & body control systems.
We can also supply and fit a range of electrical accessories for your car or trailer including HID/LED lighting, trailer plugs, immobilizers, alarms, reversing cameras, parking sensors, electric brakes & dual battery systems and much more. To find out more about our huge range of auto electrical repairs and accessories, contact us today.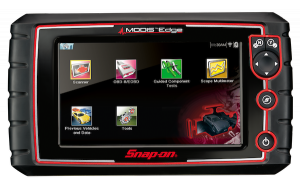 AIR CONDITIONING
Having trouble keeping cool on the road? Has your air conditioner stopped blowing cold air? We are licensed and trained to perform all your air conditioning repairs, servicing and re-gassing. We can test for performance or leaks and repair or replace any air conditioning components to have you driving in comfort once again.
To find out more about our air conditioning repairs, or to make a booking, please don't hesitate to contact us.

BATTERIES
At Norm Beatty's Auto Electrical Service we supply, fit and recommend Supercharge batteries. Supercharge batteries has been a proud Australasian battery supplier & market leader since 1984. We can supply and fit a Supercharge battery to your vehicle that perfectly fits its needs and requirements.
Modern vehicles electrical systems have moved forward in leaps and bounds and together with Supercharge and their many years experience in designing and producing batteries, we can provide you with the ultimate in performance, durability and reliability for your battery needs.
If your car won't start or your battery is due for replacement, please don't hesitate to contact us today.

SuperCharge Batteries parent company, Ramcar, founded in 1919, has evolved into a world class stored electrical energy solutions provider of automotive, motorcycle, deep cycle, motive and industrial applications and a recycler of Used Lead Acid Batteries (ULAB). It operates in 38 countries around the world and is supported by its various affections and exclusive suppliers.
SuperCharge Batteries has a proud Australian heritage dating back to 1984 and continues to be market leaders through implementation of specifically designed products and programs for our local market. We utilise leading edge technology to provide ultimate durability delivering consistency in performance, making SuperCharge Batteries the right choice for the Australian & New Zealand automotive industry.
Norm Beatty's Auto Electrical Service. A family business doing quality work since 1979.